Fill Your Empty Seats with Skills Matching Technology
Built for Every HR Manager, Employer, and Recruiter.
Scroll Down
Why SkyHive?
Powered by AI,
SkyHive finds you the best talent with the highest skills match instantly,
supporting diversity and empowering your business to thrive in the future of work.
91.6% reduction in time-to-shortlist
Bias-free and gender-equal: 56% of shortlisted candidates are women
Helping 300+ companies hire better
Faster, Simpler, Smarter
Time-to-shortlist compressed by 91.6%
SkyHive's skills matching technology translates your hiring needs into precise skills, and delivers better matches in real-time.
Centralized and Diversified
The only talent base you'll need
Find top talent for all job types across various industries with SkyHive's one-stop shop.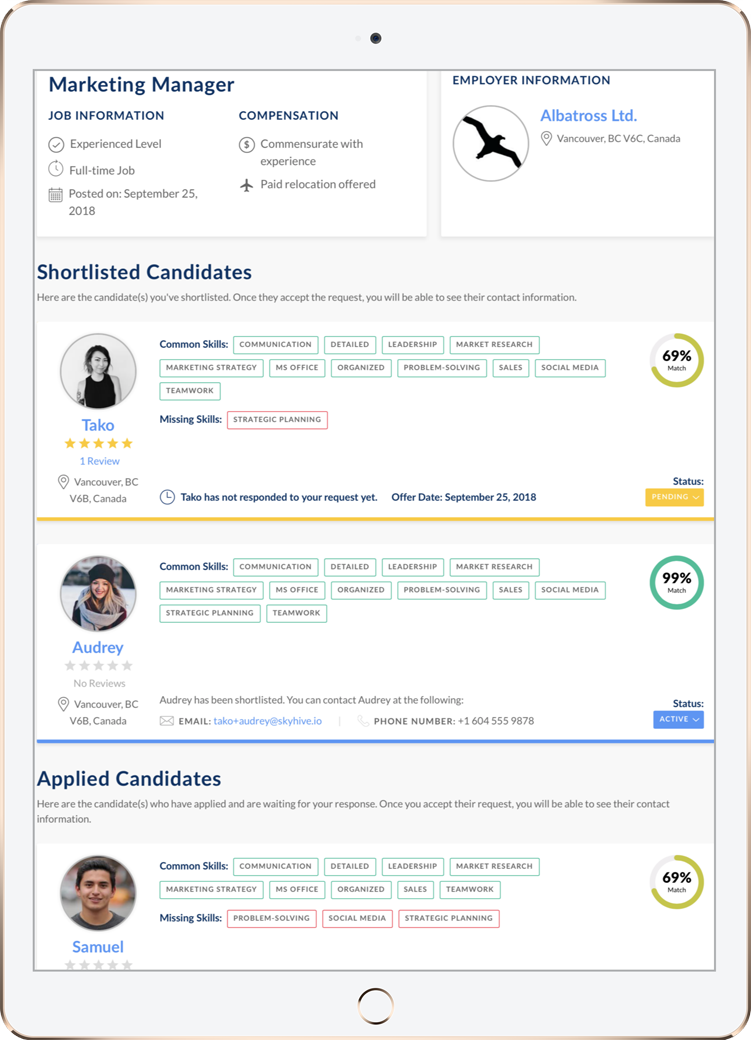 Reach More with Less
Shortlist the right talent with one click
No more expensive, old-fashioned job boards. Reach both active and passive candidates at a fraction of the cost.
Posting Jobs on SkyHive is Free
No hidden costs. No setup fees.
Post jobs and find top qualified candidates for free.
Transformative workforce reskilling solution for today's enterprises.